In this second part, we will deploy a new server with plesk panel in vultr cloud server.
Click on + Sign -> Click on "Deploy a new server"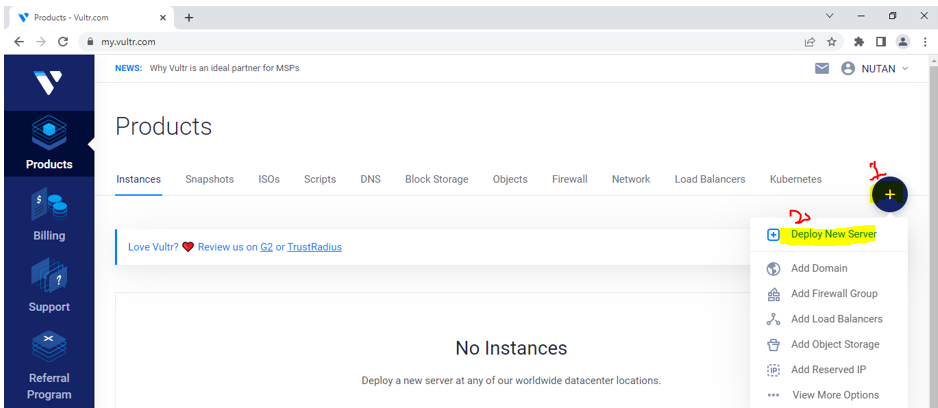 Choose Server -> Select Cloud Compute

You can choose CPU & Storage Technology according to your choice.
I have selected "intel Regular Performance".

Server location also you can choose according to your choice. I have selected a "New York" server location.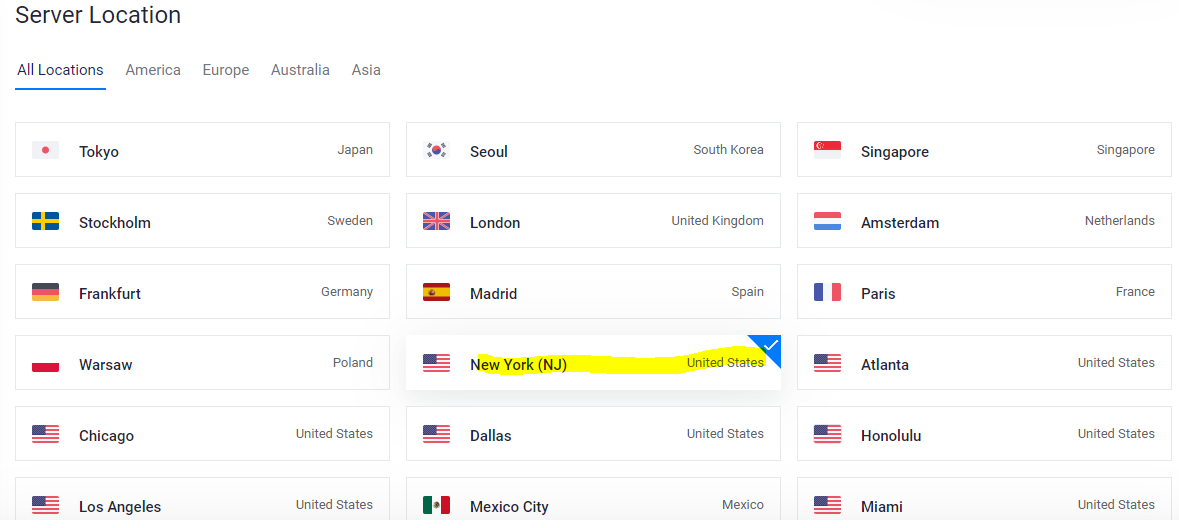 Select Plesk(Web Admin SE) in Marketplace Apps.

Select Server size -> $10/month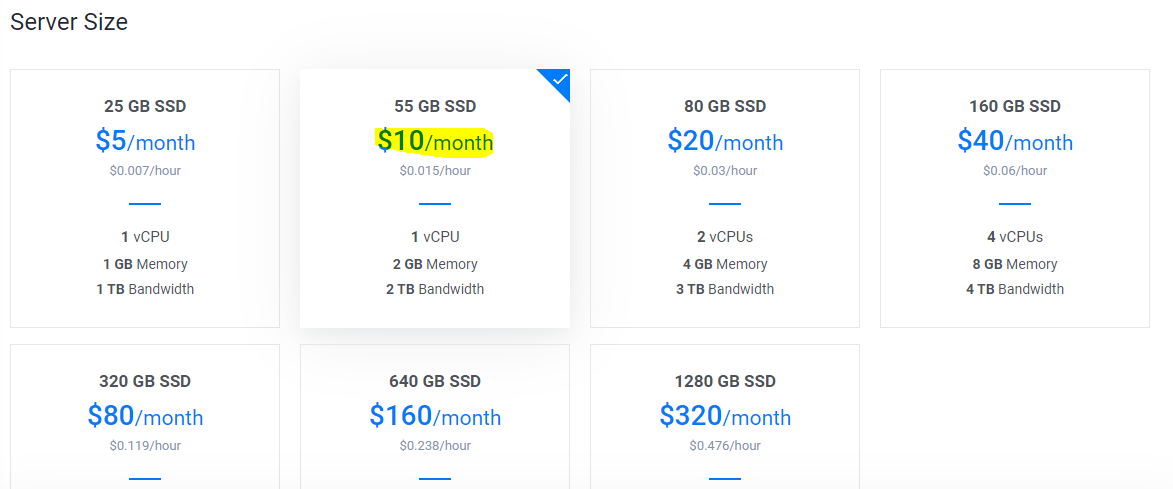 Other thing is not required right now. Write Server HostName and Label. Then click on "Deploy Now".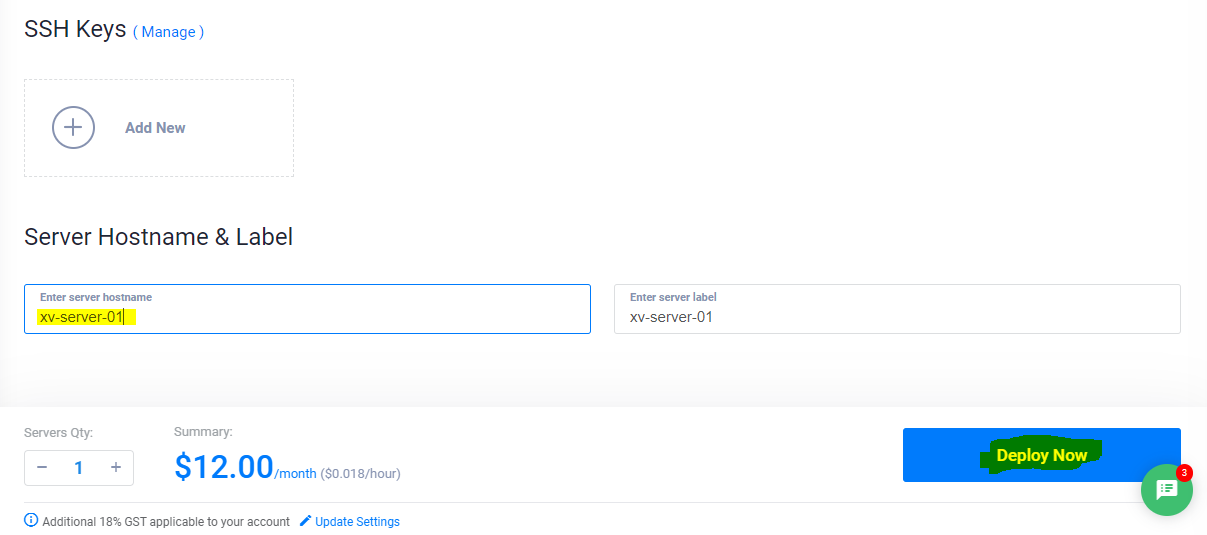 It will take few seconds to setup a server. After that we can see it is in running status.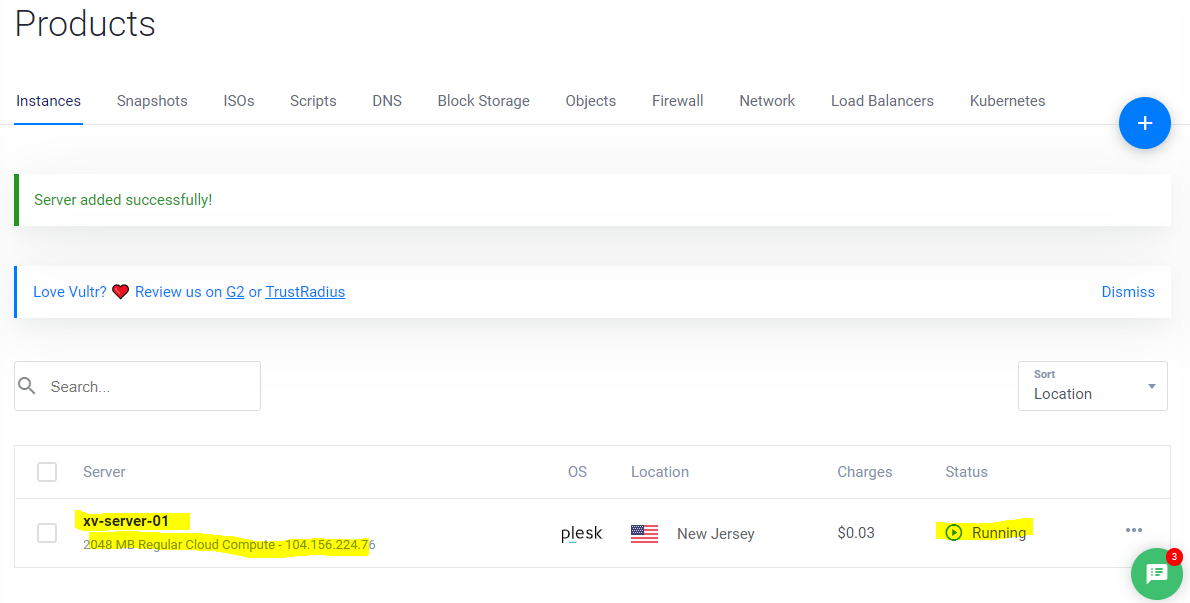 Click on server and you will get all details of server. We need to note that details:
IP address: 104.156.224.76
Username: root
Password: xxxxxxxxxxx

Plesk url: https://104.156.224.76:8443/login

 4.1 User:  root
 4.2 Password: same as root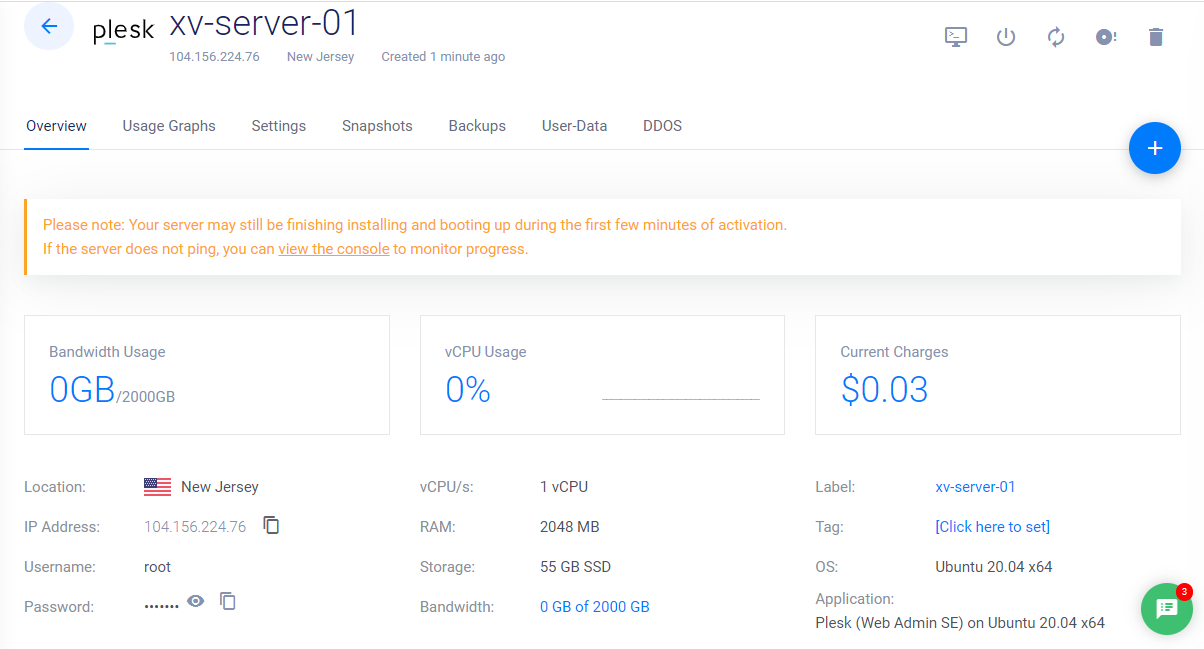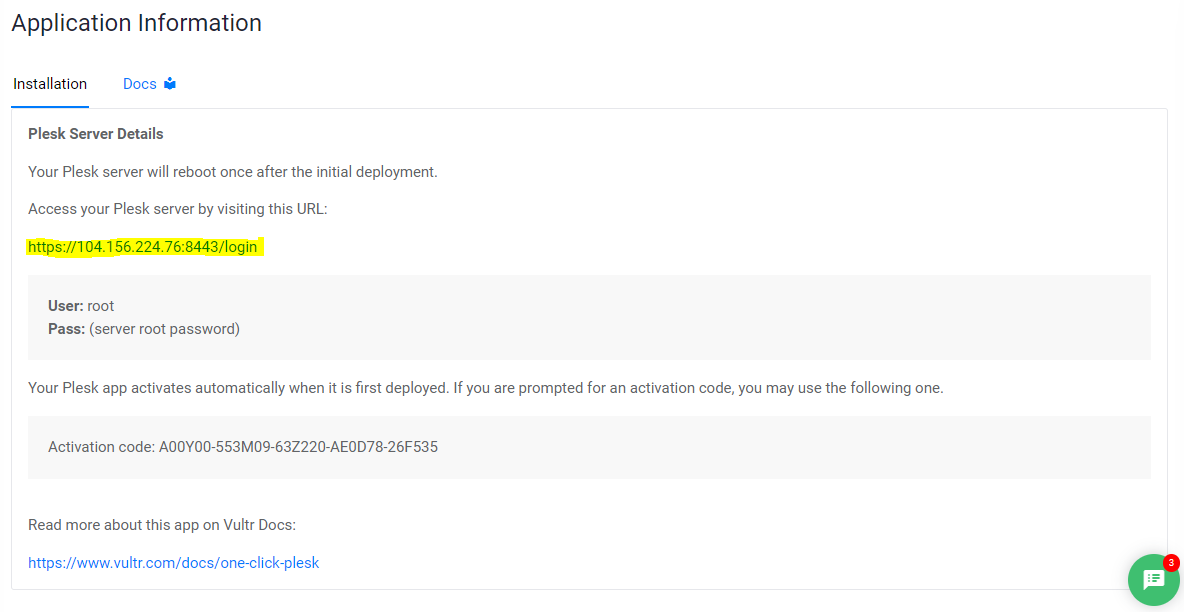 We deployed a server with plesk panel. In next section we will setup plesk control panel for wordpress website.